Ministries
Ministries
We offer multiple ways for our congregation to be involved in supporting the greater community. We'd love for you to join us!
Food Distribution Ministry
Every second Sunday of the month we collect food for distribution to local food banks. This project is a vital part of our congregation's outer mission. Collectively, we thank you for your contributions each month.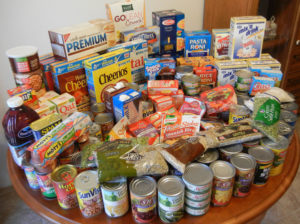 St. Pete Free Clinic
We partner with the St. Pete Free Clinic by donating items that are in high demand. You may help fill this need by donating some of the following items: toilet paper, shampoo, razors, deodorant, toothpaste, toothbrush and body wash. Your support is greatly appreciated.